School dances and proms are events that AJay's Disc Jockey Service loves to entertain at. Our music and light shows are age appropriate, while being current and fun. Our DJs have over 30 years of experience and access to a massive music library. We are constantly updating our CD collections to ensure that we have the latest music releases.
AJay's Disc Jockey Service is a professional DJ service playing at school dances and proms throughout Wisconsin - Appleton, Green Bay, Oshkosh, Wausau, Manitowoc, etc.
"STUDENTS RATE #1"
It's Your Dance! It's Your Music! All The Sound! All The Lights! All The Music! All The Requests! All The Dancing!
All The Fun! All Functions! All Fundraisers!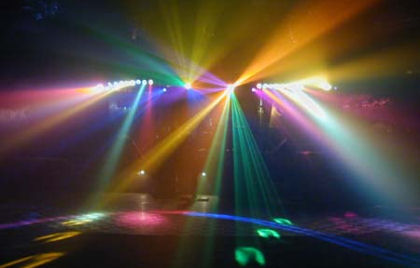 Lighting System - Multi Colored, Multiple Effects
New Music Releases - Updated Daily
Edited Music - No "Explicit" Lyrics
We Have Several "Hit" Music Services - To Obtain The "Radio Edited" Versions

CALL 7 DAYS A WEEK 7AM - 10PM

1-800-924-2201 (TOLL FREE NATIONWIDE)
(920) 757-1111 WISCONSIN